Sometimes life gets hard. Covid 19 devastated many and terrorized the rest of us. We will never be the same. Our innocence was stripped, and our fragility has been exposed yet again. It seems every generation has its tragedies to endure and to learn from.
Being a nurse through these treacherous times has been difficult. We were forced to confront this monster face on. There were hot non-breathing gowns, double gloves and tight N95 masks that left marks on our faces for days and made breathing next to impossible while we ran full throttle to care for critically ill patients. There was no time for family, days off or even lunch breaks for front-liners and all too often, despite the best use of advanced technology, it was a gut-wrenchingly sad outcome, even for the caregivers. Nurses truly are the best of the best!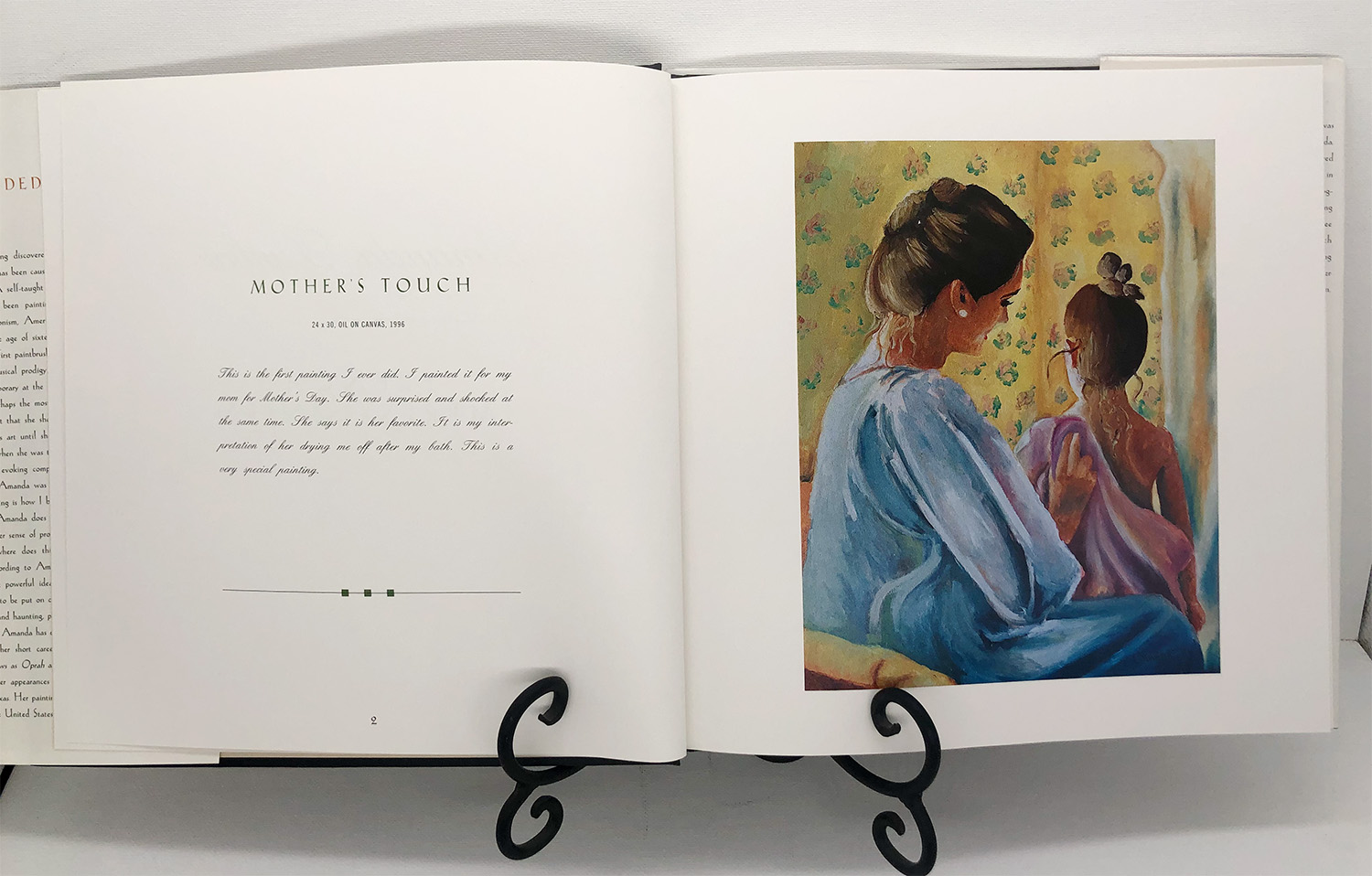 Covid also brought back vivid memories to me of SARS 2003, Ebola 2016 and HIV of the 80's. Terrifying diseases traumatize many healthcare workers whose fundamental desires are to comfort and care for those afflicted. Sadly, many leave the profession. I hear comments like "I'm not sure there even IS a God". I believe in the Ying and yang of the universe because I have a daughter that proves, without question, the answer is "Yes, there absolutely is a God. I have proof."
Amanda's story has been well documented over the years and for those unfamiliar, her journey began at age 12 when she began painting in an after-school art class. She found fame shortly thereafter on Oprah's show among others as an artistic prodigy insisting that her advanced paintings were guided by angels. A collection of her early paintings was captured in a book published by Longstreet Press entitled "Guide by Angels" that went on to become a New York Times best seller breaking records for a coffee table book. Interestingly, this simple little book is seeing a resurgence during the Covid lockdowns as people seek to find inspiration and try to cope with stress. I am humbled and honored to learn from people that they still find solace and inspiration among its pages. For those interested in acquiring a studio copy, signed copy or dedicated copy (click HERE). I am happy to facilitate your purchase.
Update:
Amanda Dunbar completed her BA in Art History at SMU, acquired her MA degree at the University of Texas at Dallas and is currently completing her PHD at UTD. Her career continues unimpeded.